a journey to the top of Africa!
As long as I can remember, Africa has been a mystical destination for me. Among the most fascinating places have been the Sahara desert, Serengeti and Kilimanjaro.
Mount Kilimanjaro
DAY 1
Arrival day.
DAY 2
MACHAME GATE TO MACHAME CAMP
Elevation (m): 1800m to 3000m
Distance: 11km
Time: 5-7 hours
Habitat: Montane Forest
Transfer from your hotel to Machame Gate for registration. Our porters prepare and pack our supplies and luggage before we start our ascent along the forest trail to Machame Camp.
DAY 3
MACHAME CAMP TO SHIRA CAMP
Elevation (m): 3000m to 3850m
Distance: 9km
Time: 4-6 hours
Habitat: Moorland
After breakfast, we start walking, leaving the rain forest behind, and continue our ascent, crossing a small valley and up to a steep rocky ridge, covered with heath. Our route now turns west onto a river gorge until we reach Shira.
DAY 4
SHIRA CAMP VIA LAVA TOWER TO BARRANCO CAMP
Elevation (m): 3850m to 4600m to 3950m
Distance: 12 km
Time: 6-7 hours
Habitat: Semi-desert
Today we will climb up to 4600m to the base of the Lava Tower for lunch and acclimatization. This will be our toughest day so far and you may, for the first time, feel the altitude. After lunch we will descend again by almost 650m to Barranco camp, following "walk high, sleep low" golden rule of acclimatization. Our descent to Barranco camp takes about 2 hours and offers great opportunities to take some beautiful photographs of the Western Breach and Breach Wall. The camp is situated in a valley below the Breach and Great Barranco Wall.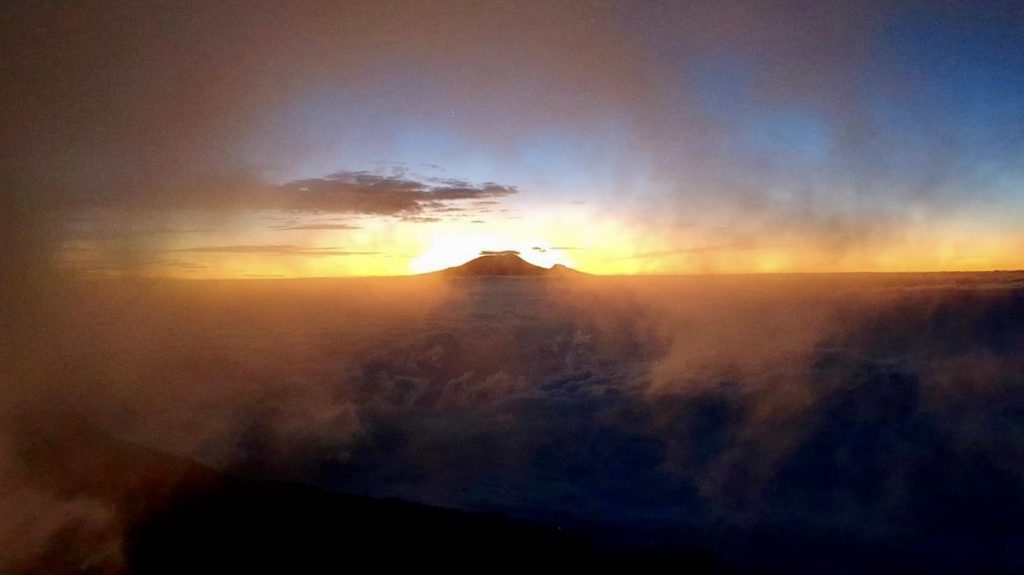 DAY 5
BARRANCO CAMP TO BARRANCO CAMP
Elevation (m): 3950m to 4600m
Distance: 13 km
Time: 7 hours
Habitat: Alpine Desert
A short, but fun day, starting with a scramble, to the top of the Great Barranco Wall. We then traverse over scree to the Karanga Valley (3930m) beneath the ice falls of the Heim, Kerstin and Decken Glaciers. From here we continue up to the Barafu Hut. You have now completed the Southern Circuit, which offers views of the summit from many different angles. At camp, we can rest, enjoy dinner, and prepare for the summit day. The two peaks of Mawenzi and Kibo are to be clearly seen from this position.
DAY 6
BARAFU CAMP TO SUMMIT TO MWEKA HUT
Elevation (m): 4600m to 5895m to 3100m)
Distance: 7km ascent / 23km descent
Time: 6- 8 hours ascent / 7-8 hours descent
Habitat: Stone screed and ice-capped summit
You will be woken at 23:30 with tea and biscuits. We start our trek to the summit between the Rebman and Ratzel glaciers through heavy scree up to Stella Point on the crater rim. This is the most mentally and physically challenging part of the trek. At Stella Point (5732m), we will stop to witness the magnificent sunrise (weather permitting). We are now only an hour away from the summit, Uhuru Peak (5895m), the highest point on Mount Kilimanjaro. From the summit, we descend down to the Mweka Hut camp site, via Barafu for lunch. Trekking poles will be needed for the loose scree going down to Mweka Camp (3100m). Later in the evening, we will enjoy our last dinner on the mountain and a well-earned sleep.
DAY 7
MWEKA CAMP TO MWEKA GATE
Elevation (m): 3100m to 1800m
Distance: 10 km
Time: 3-4 hours
Habitat: Forest
Your final day on the trek, departing after breakfast we descend a further 1300m to the Mweka Park Gate to pick up your summit certificates from the Park Headquarters. Transfer to your hotel.
DAY 8+9
Final days and individual departure from Kilimajaro Airport!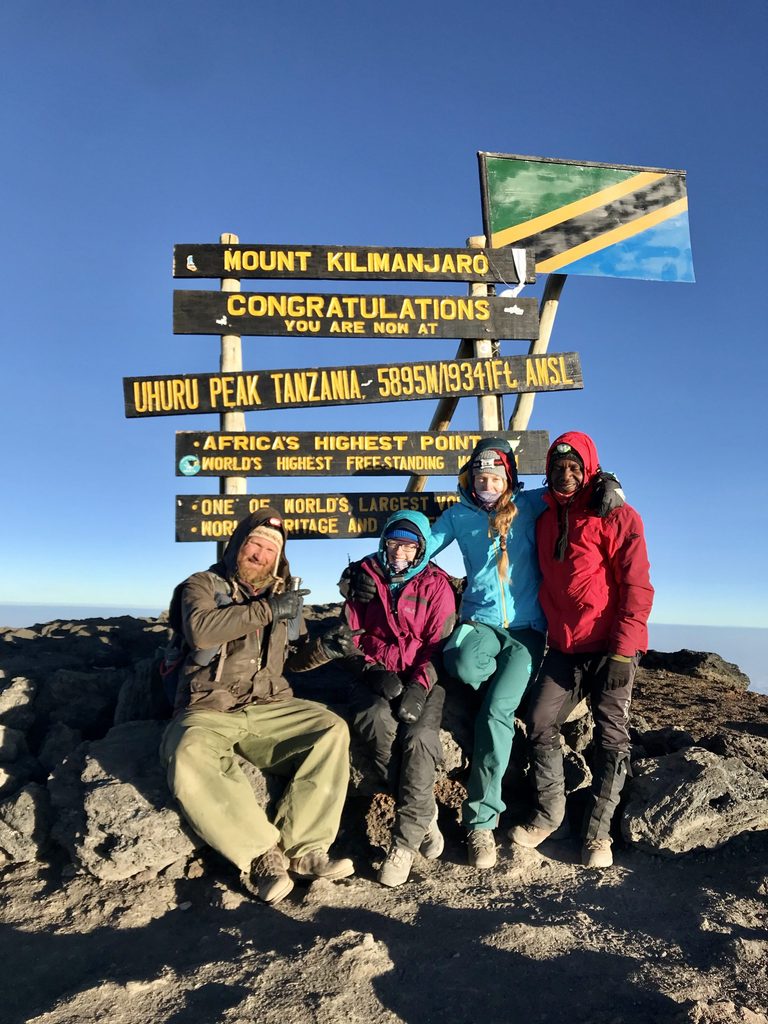 what clients say about the KILIMANJARO experience