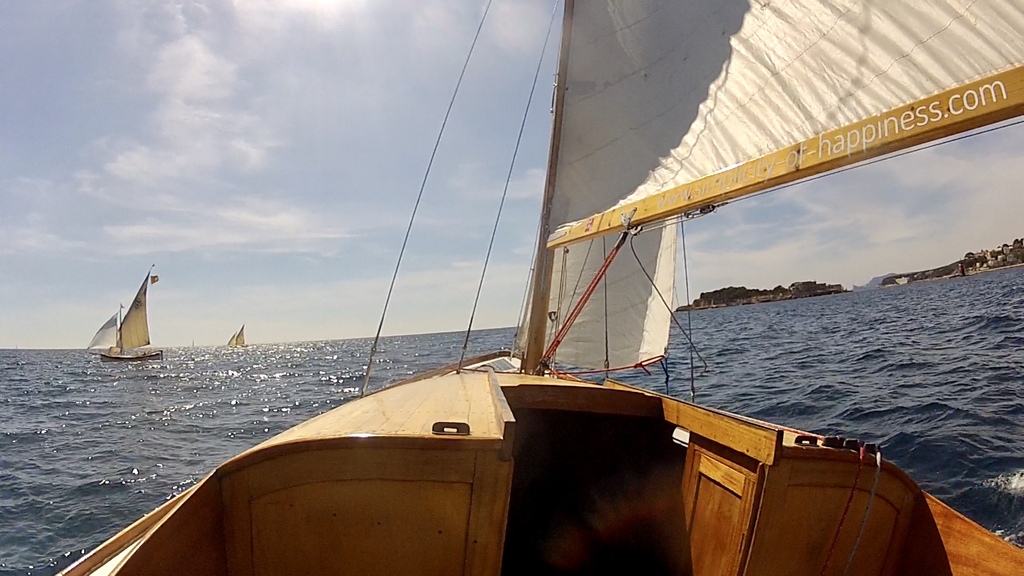 I almost turned into a sanding machine myself over the last weeks. Fortunately the sanding came to an end, the underwater ship is painted in 9 layers of primer and copper antifouling, the deck is nice and white again, the cabin top is varnished wood and most of the yellowness turned into nice mahogany color again.
In fact, I went out for a sail. Just for the fun of it. For the very first time in my life I just went sailing… with nothing else in mind than going for a sail.
My plan was to have the boat ready to sail and in the Mediterranean by June 2019. Now we have mid April and I am ready to go.
It is such a relieve and I am exited to leave the port to start the journey. Some minor repairs and fixes are still to be done but as it is with an old wooden boat, there is always work 😉
As this is just an update on the status ÍI'll be back with more soon.
Take care…