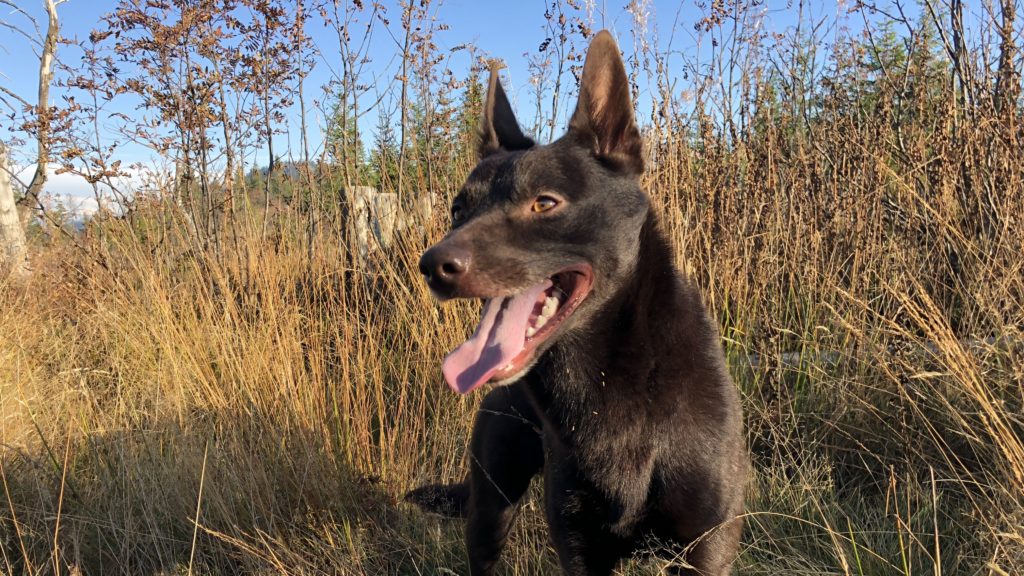 Nooo. Of course not. Django our "African Coconut Retriever" 😉 who was with us for our year in Zanzibar will stay in our memory and will/can never be replaced. But as life goes, you move on.
And other than stuff your collection of memories will never be full. You don't have to get rid of one memory to add another. Maybe that is what life is all about. Making as many experiences as possible and collecting memories to create a meaningful life. Leaving the past and working on the future by living here and now.
So we decided to get another four leged companion for our adventures and decided on a kind of dog we want to have. Since we didn't want a dog to be bretd for us we hoped to find one that resonates with us that is already grown and need a new home.
I went to the online and the first side that popped up was a breeder in Switzerland who just got a 2 year old dog back that couldn't stay with the current family and needed a new home. A beautiful 2 year old Australian Kelpie with a very special expression in his face called: JANGO.
So be it we thought and now Jango is with us and will be our "adventure dog".
Let's see how he does on the boat…