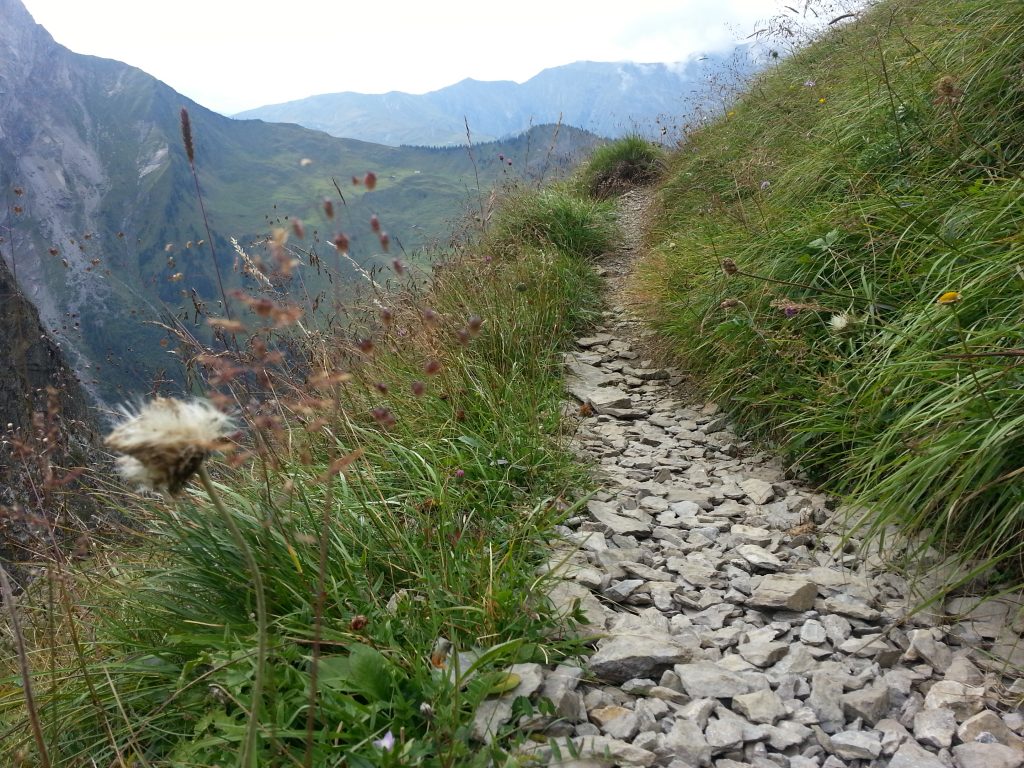 the simplicity of happiness on swiss trails
A free day to me is a day in nature, in the mountains, on meadows, on my own feet with a rucksack on my back and depending on the season with trail or snowshoes on my feet and sticks in my hands.
Already days before, I think about that day. Where I will go, which mountain peak I am going to explore and which trail am I going to show my shoes that day. The anticipation is big and that very day my feet tingle in the morning… soon I will be up and running.
The scenery especially if there is good sight is breathtaking. The pure view enlightening and every change of perspective offers something new and thrilling for my eyes to see and my heart is yelling: I want to see this mountaintop and want to walk on that meadow.
Infinite freedom. Starting at the threshold of my home trails are passing and they lead me to others trail and those to even more.The trail network spans thousands of kilometers passing lakes and going along huge mountainranges. Unlimited possibilities for small trailruns, bigger trailruns, extensive hikes, and soo much more…
A paradise to me! And so simple – not much equipment needed, no big deal… but lots of space and time for me and us.
It can be so simple to find out, what makes you happy, but way too often, it's just so difficult.