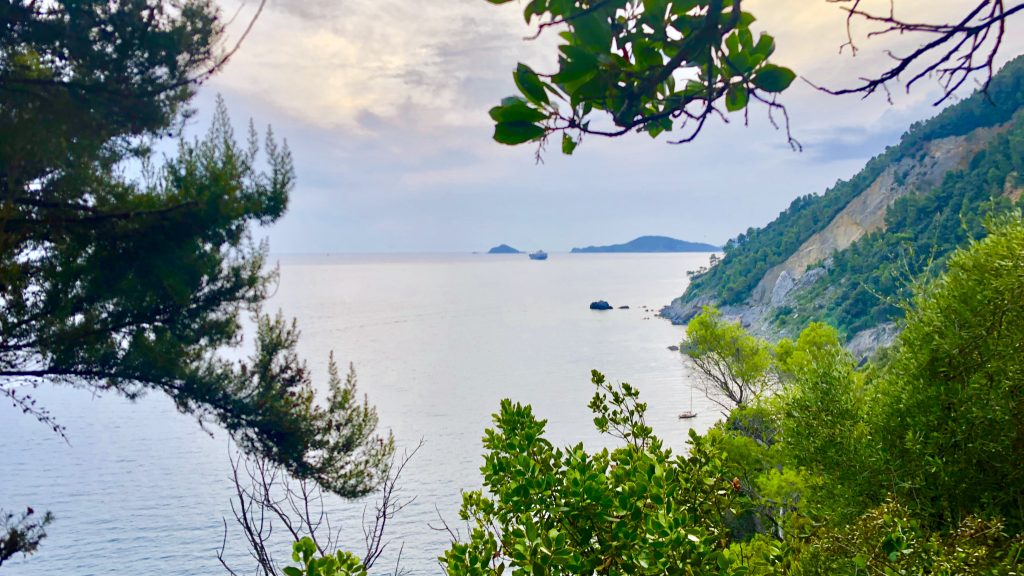 Having spent some time on my boat proofed some things to be much more valuable than before.
When you are a live on board, it is not only about sailing, but way more often about not sailing. That means anchoring or in the port. Although a port can have some positive side affect, most live aboards do so because they enjoy the freedom of being autonomous. Being tied to the dock in the harbor with neighbors and visitors, walking right through your living room mostly doesn't comply with that. That will leave you with anchoring and the following thoughts:
How do you get there and back? Do you have a Dinghy and what size is it? We have a small boat and a small Dinghy. But when you struggle each time you go ashore, be it with Jango (the dog) or for groceries you have to struggle to fit it all in the Dinghy. So for me, number one: size of the Dinghy matters.
If you have a sailboat without a motor, at least get a dinghy with a reasonable motor. I makes such a difference, when you can choose you anchorage spots for other criteria (see #3) than being close to the beach because you have to row several times a day against the wind. Number two: size of the dinghy motor matters.
Do you find sheltered bays? How stable is you boat when you don't? Sailing a multihull might be one solution but even in that case: the bigger it is the more stable it will be in a rolling sea and while sailing a bigger boat takes waves much smoother and on top it sails faster. Number three: boat size matters.
When you don't want to be independent of the harbors and you plan to sail from one port to the other, it will come down to size again. Because in this case size matters the other way around. The smaller your dinghy and its motor the easier it is to store in the boat and the smaller your boat the cheaper and easier it is to find a reasonable prize in the ports. In any case: the size matters.
And yet I love my tiny boat. At least for now 😉 It pushes my boundaries and offers me learning potential I would not have otherwise. Besides always being the nicest boat in the bay it teaches me a lot about life, patience, sustainability and providing the adventures I was craving for as byproduct.
As you can see, size matters. The questions is just what you want to do with it.
My takeouts for daily life are therefore:
As so often in life: the details define the quality. The bigger picture might lead the direction but the tiny shifts make all the difference. When you are unhappy with a circumstance and you are looking to run away, maybe you ask yourself what details needs to change that you love what you already have.
Learn to embrace the road more than the destination.