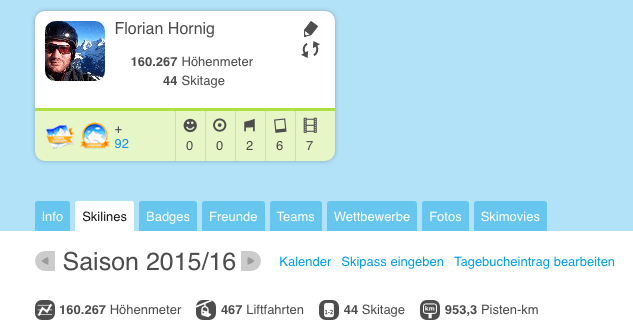 This winter I fulfilled a dream of mine.
Since I was skiing for the first time as a kid, I never want the vacation to end. I love the summer, the heat and the sun but I also love the mountains, the cold and the snow. It just has to be either one.
I never wanted to understand why you have to be either on vacation or at work/school/university/home. I wanted to do the fun stuff every day.
Why can't I work on a project while sitting at the beach?
Why can't I be on my board, before or after work?
Why can't I have a conference call while sailing?
I was told, when I was younger, that this was not possible. Life is not fun, it's serious.
Guess what, I had to find out in the last 10 years, that it is 100% up to you whether life is fun or not.
Last winter I spent 44 days on my snowboard riding almost 1000km. I loved it and I still got a ton of work done. I had to switch around some of my priorities wich worked out fine. Now the winter is over and I am sitting in Zanzibar, recording podcasts, writing articles, doing online coachings, training for an Ultra race and in between I go for a swim the dolphins.
Having a happy life is quite simple.
It's not always easy, because you will have to ask the tough question and you will have to go through training and exercise. But in the end it will pay off.
And you can do it, too.
I put my learnings in an 90 minute webinar that I will offer on June 8th 6:30pm CET for the first time.
Hurry up and send me a request with the text "your happy life"! if you want to participate for free.