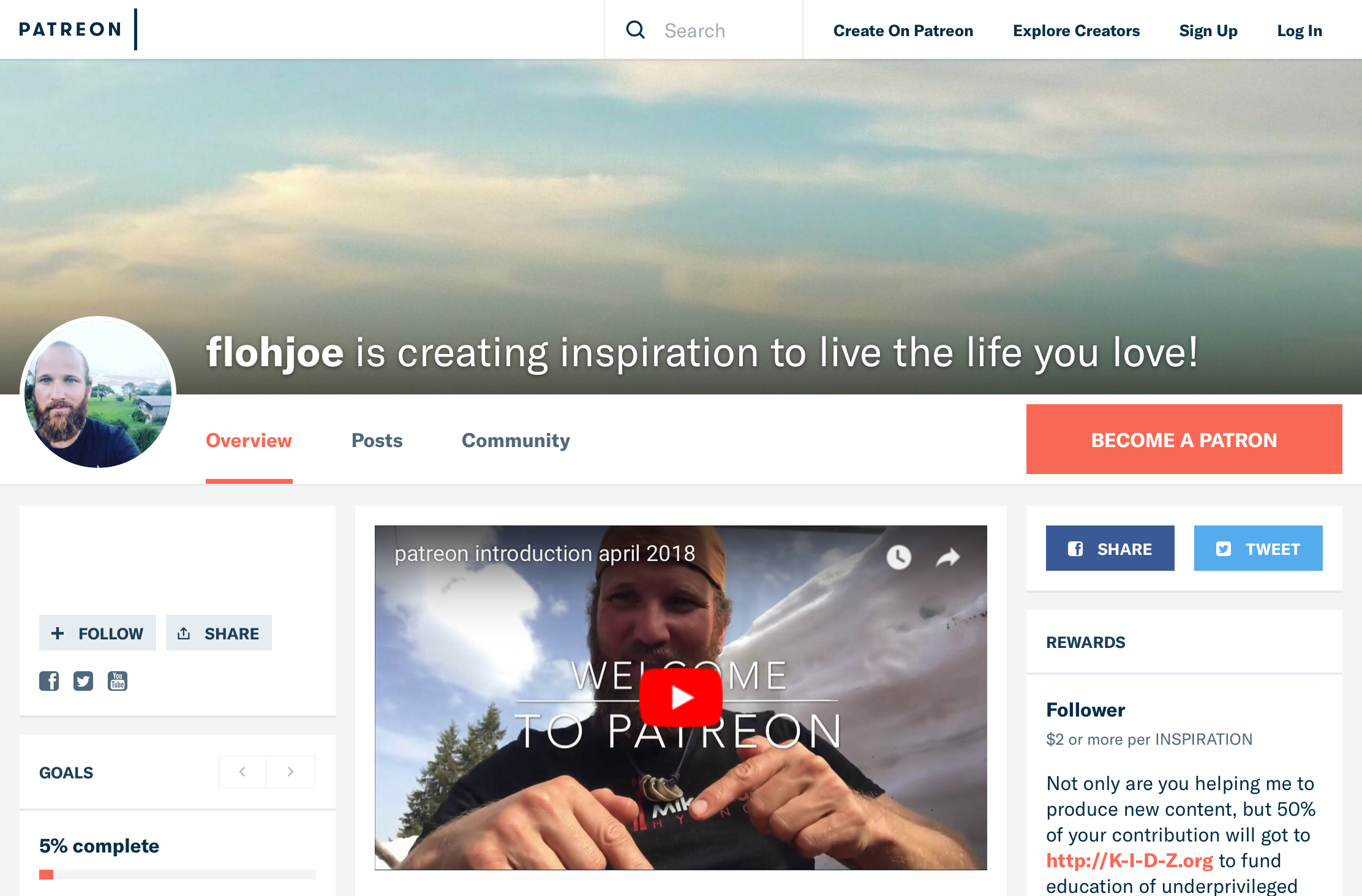 Now that I kept talking about Patreon in the last blogposts, podcasts and elsewhere, I think that I should at least give you an overview about what Patreon is all about. The short version and official description on their platform is this:
Patreon is a service that allows to collect ongoing financial contribution for projects.
My longer version is this:
Patreon is a social media platform very similar to Facebook. You can create you own profile and post content: texts, links, audio and video. Just like facebook, the content can be uploaded to Patreon itself or linked to another source.
Other members at Patreon can access your timeline and subscribe to it (just as liking a page on facebook).
Here comes the huge difference: Subscribers to a certain page, can financially contribute. There can be different contribution levels with different benefits attached to it. The creator on the other hand, can decide who is allowed to access which content. Free for all, for all Patreons or for a certain contribution (pledge) level only. The contribution will be due each time that the Creator decides to upload a paid content. Each subscriber/contributer can decide how often per month he wants to pledge maximum.
Furthermore Patreon has a community platform, which is comparable to writing on somebodies timeline on facebook. Once again this may be limited for contributing Patrons only.
I also use Patreon and the different contribution levels to grant different access to my website at Happylife.Coach.
And as an important side affect, I am using Patreon to collect money for our education project in Zanzibar. 50% of all my pledges will go to K-I-D-Z.org and finance education for undepriviledged children.
Interested?
Support me & KIDZ on Patreon, patreon.com/flohjoe