client testimonials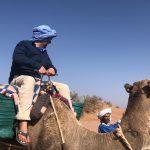 authentic adventure
Sahara
In 2019, I joined Florian, 3 fellow travellers and 3 Berbers (indigenous population of the Moroccan desert) in an organized trip through the Sahara. If you are looking for a authentic local experience and for a real adventure in a safe and well-organized setting, this is the right choice for you. I am sure that also…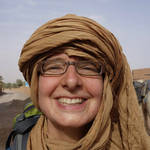 I still get goosebumps
Kilimanjaro
Looking back on this climb I still get goosebumps reliving this incredible experience. After the exhausting climb of Mt Meru it seemed almost imposible to climb 1600m higher to the top of Africa. The exceptional organisation, the very trustworthy team of guides and the mind-blowing presence of Kilimanscharo itself made this trip an unforgettable and…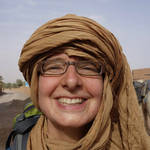 a humbling experience
Mount Meru
Climbing Mt Meru was a humbling experience and scary at first as I have never climbed a moutnain that high (6400m). I wasn't sure what to expect. The guides and their team though were amazing and so knowledgeable that I completely trusted them to guide us up the mountain and back down again safely. The…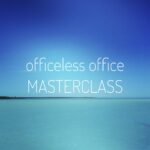 very good impulses
MASTERCLASS officeless office
I got very good impulses from Florian Hornig's MASTERCLASS officeless office. Florian presented various tools live and supplemented them with his experience.We were a small group of participants who tested the tools. Florian responded patiently and competently to individual questions.It was an enrichment!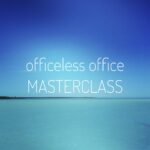 officeless office in person
MASTERCLASS officeless office
Dear Florian, Thanks for the MASTERCLASS officeless-office. I have experienced you as a "digital native", who can explain mobile working very well and who lives authentically just like that, more or less as an "officeless office in person". Your enthusiasm sweeps along! It was very valuable to look over your shoulder. Thank you for sharing…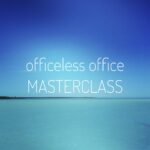 MASTERCLASS officeless office
MASTERCLASS officeless office
In April I took part in the officeless office masterclass. It was a great interactive session in which Florian reported a lot about his experience with various tools. We immediately actively tested the tools and were able to directly gain practical experience, which then led to further questions that we clarified in the virtual meetings.…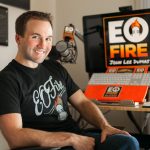 John Lee Dumas
Founder and Host of: Entrepreneurs On Fire 🔥
i am impressed
Coaching
I am impressed! With everything, your timelines, the depths of your questions and I appreciate the time that I spent with you today. Thanks Bro.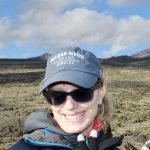 freedom
KILIMANJARO experience
One of the first things that comes to mind when I think about the trip is: "freedom". A very special form of freedom: freedom from everyday life, the constraints of civilization with all modern achievements.On the hikes you are forced to deal with yourself and to refer back to the simple things of life: where…
punta ala
SAILING experience
Thank you so much for these memorable 2 days on the boat in Punta Ala. Florian, you are a spectacular skipper and coach! We hope we can make it to the ESCP Summer Gala in September and see you all again.Christiane S.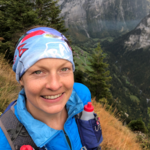 wonderful
SAHARA experience I.
5 days, 4 nights – 8 people, 3 camels – a journey by foot to the physical limits of the individual in the endlessness of the desert.In the morning we have wonderful hot Moroccan tea. We head on with our backpacks and put one foot in front of the other for the following hours. The…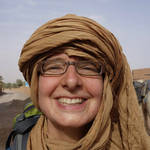 a fantastic journey
SAHARA experience III
The Sahara tour with Florian was a fantastic journey into a wonderful world. The localization, completely new to me, in terms of landscape, culture, temperature-related challenges and everyday contact with nomads who led us through the desert were the perfect foundation for breaking out of everyday life and questioning and re-thinking established behaviors and habits. …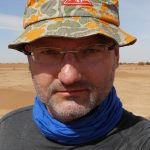 a truly exeptional journey
SAHARA experience I.
This Sahara trip with Florian and the other participants was a very special experience for me. Our expectations were different – whether coaching, being alone and thinking, adventure, physical activity, wanderlust or limits, they were all fulfilled. My memory of it? A truly exeptional journey with a lot of silence, reduction to the essentials, great…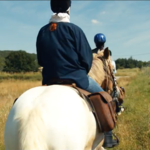 decisive impulses
RIDING experience II.
Dear Florian,the trip to Provence gave me a lot. The time with my horse, Prince and the conversations / the coaching with you reconciled me to myself for a large part. The realization that the frustration does not take me any further, but on the contrary keeps me in the past, has given me decisive…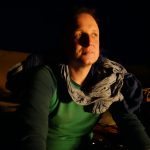 send him to the desert
SAHARA experience III.
Everyone knows the saying "send him to the desert". When I told my family and friends that I was going into the desert, I heard, "Why?", "Why something so pointless?", "That's totally dangerous!". When I told them that I went to the desert because of work, I only received pity. For what brought MY TRIP…
the desert is special
SAHARA experience I.
In everyday life, I often feel that I am doing x things at the same time, usually in different stages, often intertwined, but sometimes completely independent of each other. This is usually manageable, but sometimes things fall down the back. Who knows that as well? After clarifying the essence, whether the water in the bottle…
georg r.
management consultant
Many Thanks!
career coaching
I thought, decided, looked for a new job, found a new job and started working this week. I am now working for …, a management consultancy from S. I feel much better than before and am convinced that I have found the right thing for me. I would like to thank you for your help…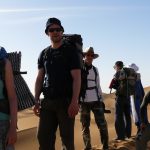 I am pleased
SAHARA experience I.
I am pleased about such offers, because they also addresse people who have been working in the profession for a long time and whose career questions have less and less to do with the right application or the perfect CV, but more and more with issues of creating a long-term plan, a sustainable life and…
companies & brands
interviews & articles: