Hi, I am Floh, Happylife.Coach & Mr. Simplicity Of Happiness. I am an adventurer and I can help you to live the life you love.
Is this you?
You are ambitious and passionate and driven to make a difference
You try to meet expectations but often you don't fit in
You want to grow as a person, but you lack a sparring partner
Your dreams are bigger and brighter than your reality
Where you are is not where you belong, but you can't get out
Something is missing, but you can't put your hand on what it is

You know: something has to happen, it has to be you and it has be be now!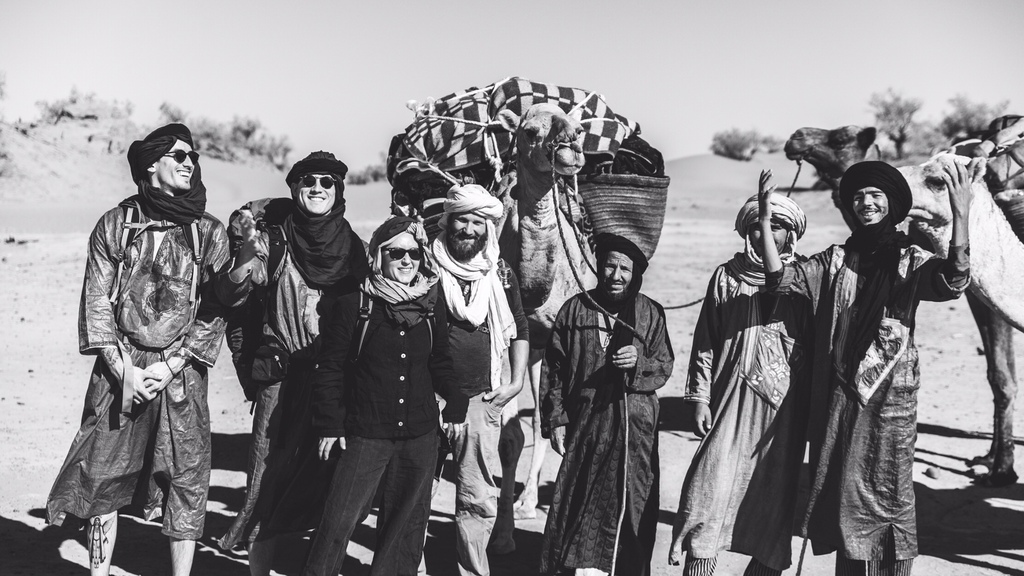 you are at the right place
Let me tell you. You are more powerful than you know. The biggest challenge you face, is that: no matter how busy and how successful you are, you always feel as if something is missing to live the life you love.
what brought you here, won't get you there
A truth is, that no matter how successful you are right now, doing more of what you're already doing is not going to lead to your next level of success.
In fact, the very qualities that have led to your current situation are precisely what hold you back from even higher levels.
I found out that, once we change the game you play, your gifts become your challenges and your weaknesses become your strength.
I help extraordinary people get in touch with their deeper mission and play a more meaningful game than they ever played.
dream bigger than ever before & live the life you love
I am a dreamer and I do what I have done for most of my life. Whether I see an old building, a plot of land, a business opportunity or a crazy idea: I immediately see the possibilities within. I imagine what could be done, what could be possible.
A downside of always seeing possibilities on the horizon is being an 80%er. Once I discovered or reached something for 80% I am off for the next adventure. That keeps me curious and an expert in seeing and discovering possibilities. In people, things and situations.
That is why I see the extraordinary in you. I coach Kings & Queens, because I see the Queen/King inside and I help you to discover and and love up to that. That is the beauty of coaching. I don't have to know the answer but I can search for it in you.
You will be the one who needs to go the extra mile to uncover your full potential. I am the one who leads you there.
You see, the genetic difference even between humans and a monkeys are tiny, let alone between humans themselves. You have more in common with any living being than what sets you apart. What does is the tiny difference (as low as 0.1%) in your genes.
For living an extraordinary life, it can't be the big distinctions between us like:
color
gender
wealth
family
country
origin
job title
that make all the difference.
No, it's the tiny shifts deep within us:
Do you know, who you want to be?
Are you connected to your true self?
Do you know your mission on earth?
Do you live congruent?
Coaching is so impactful because it can lead to the shiny shift that will turn your world upside down. This is not for everybody, but if it is for you, you will know.
Do you want me to take you on that journey towards yourself and unleash the powers, you already know you have!
I have made that shift myself. I lived a huge part of my life seeking goals, I thought were expected from me. I had everything I could dream of and was still craving for more. I was seeking opportunities and went into every adventure I could find… and then I went on.
Be it a year living in the U.S., my first company at 21, years as an international headhunter fo a U.S. based company , a failed marriage, years of career consultancy for a French Grand Ecole – the worlds oldest business school, founding a tech company, going on a multi-week solo Sahara journey, traveling a year in a 1971 mobile home, building and running a Lodge in Zanzibar, rebuilding of a mountain hut in Switzerland, restoring and living on a historic wooden boat in France, or building a safari company at Kilimanjaro.
Yes, I have been places and yet the major shift came when I lost everything external and I found my truth deep inside.
Everything I built up in the past became meaningless and only the experience counts.
It is one thing to look very energetic on the outside, being an opportunity seeker, a high-achiever, unstoppable.
what clients say about florian & the simplicity of happiness
on the inside it feels different
Let me tell you another aspect of that same story:
when it becomes a lonely and frustrating place for me
when I feel like an imposter because I started so many things that I wouldn't continue
when I feel lonely because people around me blame me for being different
when I feel like a misfit
when I feel the personal frustration of never having enough, always searching the next opportunity
when I feel incomplete
when I am craving for more
After I started to focus on my inner truth, I discovered that my weakness is my strength. Especially in coaching. I always focus on the opportunity I see. I have no fixed mindset. As I have worked in many different jobs and seen many different places, I remain open and curious when I meet with a client. I see opportunities in the them, they don't see themselves. I see the Kings and Queens around me. I always stay hungry and a dreamer, I am searching for the biggest dream you never had and will lead you there.
And while it feels like 80% in the review, I am 100% in, as long as I am in. I will ask you for the same. Be 100% committed as long as you are in, then move on. I call that the '200% Responsibility Policy'.
Once you dreamed bigger that you ever did before, we work on the tiniest steps to bring you there… until you are there… and then we focus on the next.
Taking tiny steps is another lesson I had to learn. Like it is the tiniest shifts that will change everything, it is the tiny step that brings you there. Summiting Kilimanjaro started with a tiny step of taking the decision and ended with a very tiny and breathless step to reach Uhuru peak, the highest point in Africa. A lot of tiny steps to reach a big dream.
Let us dream bigger than ever before and take tinier steps than ever before.