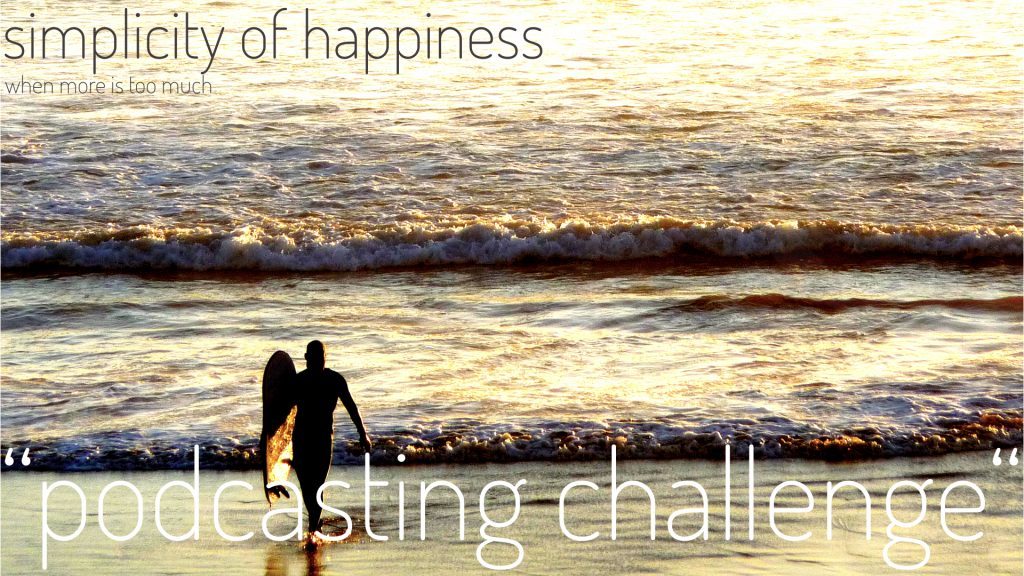 In 2012 I started blogging when I was in preparation for my solo Sahara tour and I wanted to talk about it. So man people asked me why I was going to Sahara, other wanted to now how I was about to do it and all of them wanted to know how I was doing. Therefor I included a blog in my domain gluecklichtrainer.com and wrote about my journey. Later in 2014 I decided to give my blog and own space: simplicity-of-happiness.com. Simultaneously I gave different guest appearances at different podcasts and discovered how much I love talking about my topics and I started an own podcast in 2015.
By today I am writing simultaneously in German and English on the blog and am recording a German and an English podcast (which I started in 2016).
While the German podcast is quite popular I missed out a little on the English show and took the decision for the new year to broadcast daily for 100 days. I think that is a good way of getting to know me and presenting my philosophy to the English speakers and am welcoming all of your input.
If you have an idea what to talk about, drop me a line.
If you like the show, please tell your friends.
If you don't now it yet tune in at simplicity-of-happiness.com/podcast