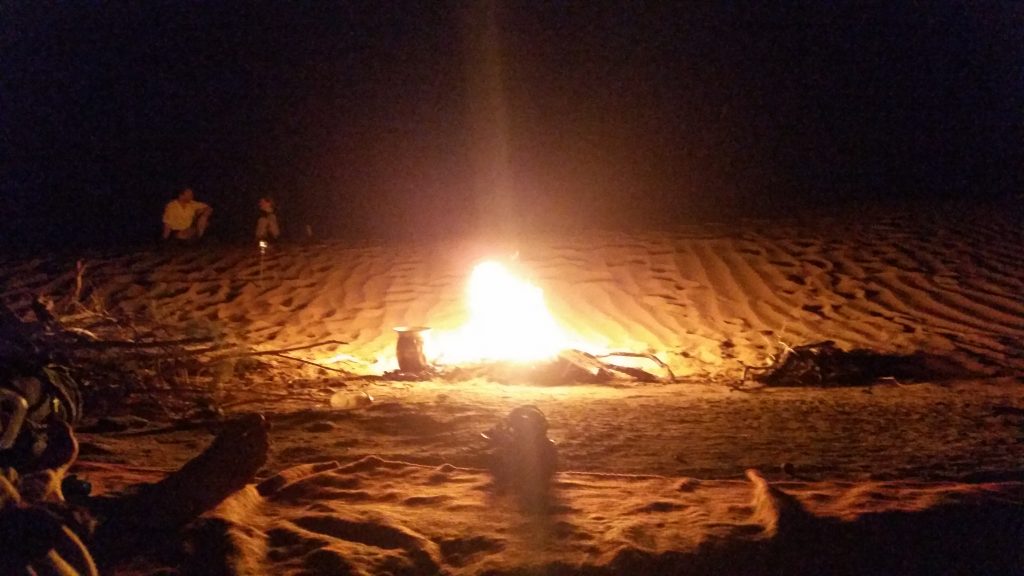 This is one of last year participants personal story about the sahara experience. I love it and just in case you want to find out about yourself, let me know.
Ever heart the saying: "Send him to the desert'?" Where that might come from?
When I told my family and friends that I was about to walk through the desert, I was questioned: "Why would anyone walk so far?", "Isn't that meaningless?", "That's totally dangerous!". When I added that I was about to go there because of work, they just felt pity for me and I already had the feeling that the trip was going to be worth it.
Actually I did not come back as a better person. I just remained myself.
I spent two of my days in desert on a camels back, riding or whatever you would call it. I think, it's no difference if you sit in a small dinghy in a storm on the Ocean or suffer completely exhausted on such a desert ship longing for home. It rocks like hell.
I have a job in which a project is chasing the other and my rest periods on the weekends had not been sufficient anymore. While my mind was still in the last project, I already had to deal with the next. Nothing unusual nowadays. I'm already doing this job for quite some years. I changed the company lately. No big deal, I thought, but still it felt so damn wrong. I had the feeling that I'm not happy with my boss and it won't work out well.
The desert trip, if I stay with this topic, was a way for me, to let all the thoughts that rushed through my mind come and go. I had the time and the space to think a thought from beginning to end and learn to accept. That worked for me.
I thought I need the full five days to deal with myself, but after two days of thinking I had it figured out and then the heat hit me, almost knocked me out. So I spent the next two and a half days learning yet another dimension of the desert on the camels back. I did not expect that to happen. Although I felt much better, I was now separated from the group. Well, it was a strike down by the desert.
It wasn't before I was back home that I realized how much that small corner of the world had inspired and enriched my life.
There is so much to tell about diversity, experiences with nature and his own body, with people who just show up out of the nowhere and disappear back into the desert, about habits that are important to know, about communication and …
All this is accompanied in the wonderful, personal and professional way of Florian!
Jan R.