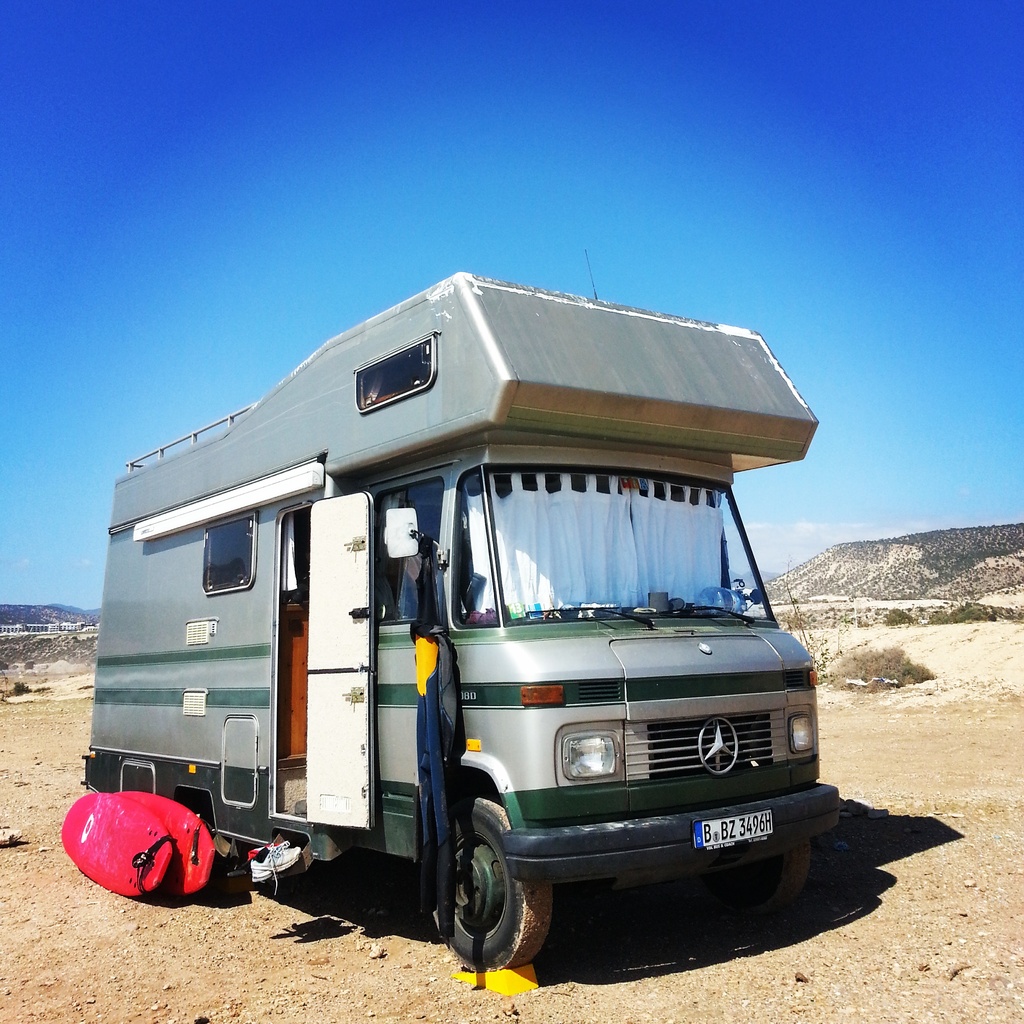 Why oh why did we choose Emma? We had two good paying jobs in Berlin. A really nice apartment in Kreuzberg that was not only good situated but also calm, with a southside balcony, a view over Schlesischer Busch and Treptower Park. We were able to combine all good sides of city live. Everything in walking distance with an idyllic view. Organic and regional supermarkets with international restaurants. Friends with lots of activity possibilities. Why would somebody give that up?
Well, I can tell you at least why we gave that up almost a year ago. Both of us love traveling and we have already seen a bit of the world. We like Berlin and we enjoyed our life there. But we had one feeling in common. The more we saw of the world, the more we had the feeling that most of it remained unseen. It became obvious to us that we wanted more. Life is so extraordinary and has so many variations around the world that sticking to one place for rest of our lifes felt like a limitation.
Life is a journey. It's about travelling, it's about moving forward. Time doesn't stand still. Time is always now, but a twink of an eye later it is past and the future lies ahead and everything is changing. The thought to preserve a status quo is an illusion. Time moves on. The moment that you truly don't move on anymore as a person you are dead. We are not yet and want to decide about our life, not fitting into a system because others may think that it should be like that.
This massive wish for personal freedom made us want to break free and enjoy as much freedom as possible. Freedom means to be as less dependent on others as possible. Most people I know (including me) are dependent on certain financial situations. Made commitments in the past and have to deliver nowadays. Having ongoing contracts, be it with your landlord, your telephone company, your employer is also limiting your personal free choice.
Therefore we took four decisions:
1. Quit ongoing contracts (apartment, telephone, internet) and switched to an RV and prepaid contracts
2. Quit our jobs respectively changed to a halftime
3. bought a historic (analog) car without IT systems, so we could repair everything independently
4. We started travelling and worked on the road
It was incredible to experience how much time I had after leaving my comfort zone. So much of the stuff we do during a day was dominated by routines. Although I thought that I was even quite flexible before it but found it amazing how much you win when you have less stuff to care about.
With a lack of distraction it becomes obvious to me what I dislike. Much of that I left behind. With little left to disagree with my mind focused more and more on what I really love, really value.
Running
Nature
Writing
Teaching
Silence
Peace
Tranquility
Smoothness
Having this in mind I keep thinking about to achieve more of this for myself in the future.
The more I see, the more I know how little I know.
Life is a journey. I am traveling.