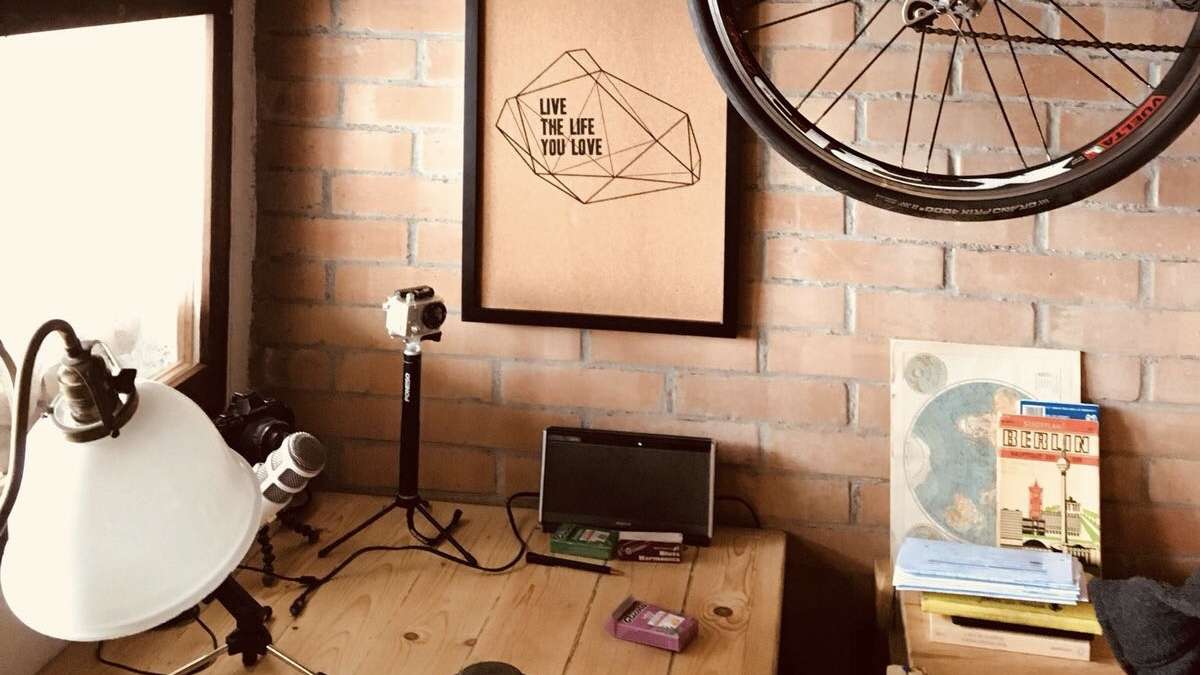 Having told you in previous posts that:
I realized once again that I love most to inspire people.
I also want to help improve peoples life.
I love to travel, be outside and be physical active.
I love to create lasting memories.
I want to be on an adventure most of the time.
I love motivating people to join me on a journey.
I love to share my stories.
I am ok with sitting my butt down and record my ideas into a podcast, write it down for a blog post or record a video for a publication. I am ok, improving my website, cutting the podcast and videos. I am fine with sitting down with people on very specific times to help them overcome their own obstacles.
I absolutely hate to talk people into something. I don't enjoy building a marketing funnel. I don't like selling to people who have no need for buying.
I figured, that although I love coaching and the adventure seminars, I don't want to be a traditional Coach, I don't want to have my office downtown. I don't want to schedule back to back coaching where people stop by for an hour.
No! I want to be a part of your life. I want to leave a lasting impression. And I want to empower people over a period of time to help them change life for the better.
And while doing that I want to keep growing mentally. That means to learn new stuff, discover areas of the world I haven't seen before. Meet new people, learn from other cultures and get inspired by the beauty of this world.
While doing that, I want to share it with as many people as possible.
Therefor I am slightly shifting my focus.
I will keep running the "simplicity of happiness" blog & podcast. All content will remain for free and I will focus mainly on the English content, publishing blogpost in English only.
I am asking you and all my listeners though, to invite me on a cup of coffee every now and then through the Patreon website.
I will also keep the website and the services at Happylife.Coach. I will just move to more online content with short coaching interventions and webinars. The possibility for one on one coaching will be limited to only a very few and of course my main focus will remain on the adventure seminars, that will need to fill up to a critical limit 6 month ahead of time to be confirmed. All access, to coaching videos, webinars and my one on one coachings will be granted through Patreon https://patreon.com/flohjoe. That means that other than the simplicity of happiness content, a Patreon membership is required to access the Happylife.Coach content (starting at 2$…)
As you can see, the centerpiece of my work will be accessible through Patreon. My main work will consist of producing and uploading up to 4 inspirational videos per month, where I am taking you on my journey and projects offering you insides, thoughts and learnings as well as special prices for the events, access to single coachings and special at the Caveman Lodge in Zanzibar.
Some of that content will later be available on Youtube as well, but you will only get early access or access to the exclusive content when you are a member at Patreon.
So I am asking to join me on my journey and get access to all my work with simply joining me here.
Just in case you are wondering, you will find me on most social networks under the nickname: flohjoe