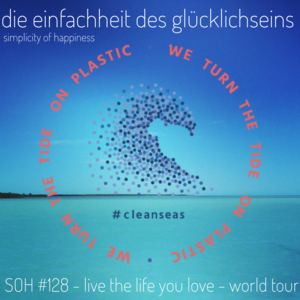 WOW… heute eine zweite Folge?
Yes, eine Spezialfolge! Denn ich brauche deine Hilfe. Ich starte meine "live the life you love – world tour", einmal plastikfrei um die Welt. Dazu möchte ich so viele Menschen wie möglich begeistern, Teil des Projekts zu werden und habe ein kickstarter Projekt ins Leben gerufen, für das ich nun 20 Tage Zeit habe das Finanzierungsziel zu erreichen.
Dazu benötige ich deine Hilfe. Bitte klick auf den unten stehenden kickstarter Link und teile das Projekt mit so vielen Menschen wie möglich.
Let's change the world & live the life you love!
LINKS:
Folge mir auf:
Wenn weniger mehr ist.
Jeden zweiten Mittwoch neu.